Whether you require a complex end to end supply chain or a basic logistics service to transport your goods, Denholm Global Logistics has the experience, network and portfolio of services to deliver a value driven solution.
Our people, systems and infrastructure, together with the values that form the backbone of our company, enable us to provide a range of services to meet a diverse range of business needs.
With a focus on having a positive impact on customers' businesses, we take pride in being able to improve the effectiveness of their supply chain solution.
Creating a sustainable competitive advantage in today's challenging economy is key and Denholm Global Logistics will support you in achieving and maintaining that advantage.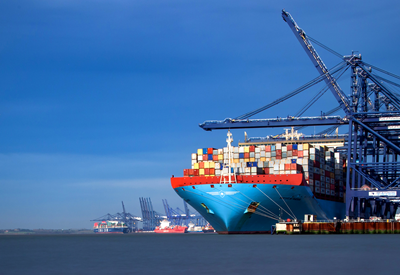 Are You Ready?
Customs Declaration Service replaces CHIEF from 30th Sept. Find out the four steps you need to take to ensure you can continue trading.
COVID-19 Statement
Denholm Global Logistics has continued to provide supply chain solutions for air, sea and road transport modes in a safe and controlled manner throughout the COVID-19 pandemic.
Denholm Global Logistics formally merged all offices of Hamilton Shipping Container Services on 1st April 2021.
Additional